Best apps and tech tools for self-managing landlords
Proptech is a term many Kiwi landlords will learn to love as Covid-19 encourages all industries to look to tech for solutions. As people are having to move away from face-to-face interactions and find other ways of working, we are seeing more apps and tech tools for landlords. Although these aren't yet being fully embraced by New Zealand's property industry, behaviours will change in the short to medium term. So, what is out there for our landlords who want to get on board with Proptech?
New Zealand is well behind the US and Europe when it comes to the use of Proptech. But, there is still a lot of useful software and applications on offer that every Kiwi landlord should be taking advantage of.
Many of these apps will help:
save you time
streamline disjointed paper processes and
make self-managing your property a breeze.
Landlords can utilise tech for a number of reasons; to keep them up to date with developments in the property industry, and to make day to day tasks easier. Having everything at your fingertips gives you more flexibility and choice when managing your rental investment.
So which tech should landlords look to first? Below we list some of the best apps and tech tools available to self-managing landlords. These can help with several tasks that are important in this role, such as:
keeping up to date with the property market
managing finances

listing a rental and finding/vetting new tenants

conducting inspections
tracking rent
seeking out tradespeople for repairs
getting advice on renovations.
Scroll to the task that you are interested in achieving from your device and we'll provide you with tech tools to get it done.
Keep up to date with the property market
If you're on the look-out to sell or buy, you need to be ahead of the market. There are many Proptech apps that can help you do this with some offering access to important property data, and others notifying you of new properties in your area of interest.

It's great to keep on top of local prices so that you know your own rental is fairly priced, and at market rent rate. After you've set your search criteria in TradeMe Property, you can get instant notifications when a property comes up that matches what you're looking for.
CoreLogic is the largest provider of property information and analytics in New Zealand. They cover 99% of the New Zealand property market and offer a range of different products including an app called Property Pro. By downloading Property Pro, you can get 24/7 access to market insights, property values and other details that make keeping up with the market easy.
Manage finances
The obvious first choice for anything accounting is Xero. But, if you're only using it for one property then the cost is high and you won't need many of the features. Thankfully, there are Proptech products on the market that you can use.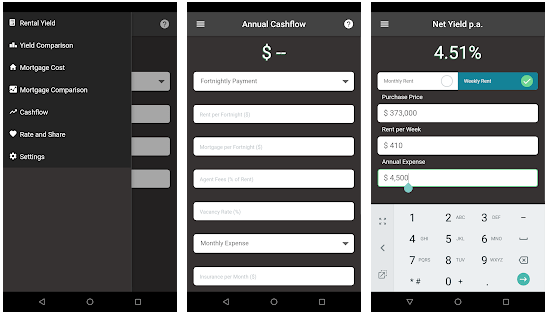 Kiwi software engineer Tony Fu has developed a free property calculator app. Property Calculator can show you rental yield, mortgage costs and it also has a mortgage comparison feature.
If you purchase the full app you also get access to a yield comparison and cashflow calculator, for only $1.99.
ASB's Online Calculators
The ASB bank has a range of online calculators that landlords and investors can use to manage finances related to property. These are the:
List your rental, find tenants, and vet tenants
There are many steps in the process of finding and signing on new tenants that are now achievable from an app. Tasks like:
listing your rental on Trade Me
organising viewing appointments and
vetting prospective tenants
are just some that are achievable from the apps below.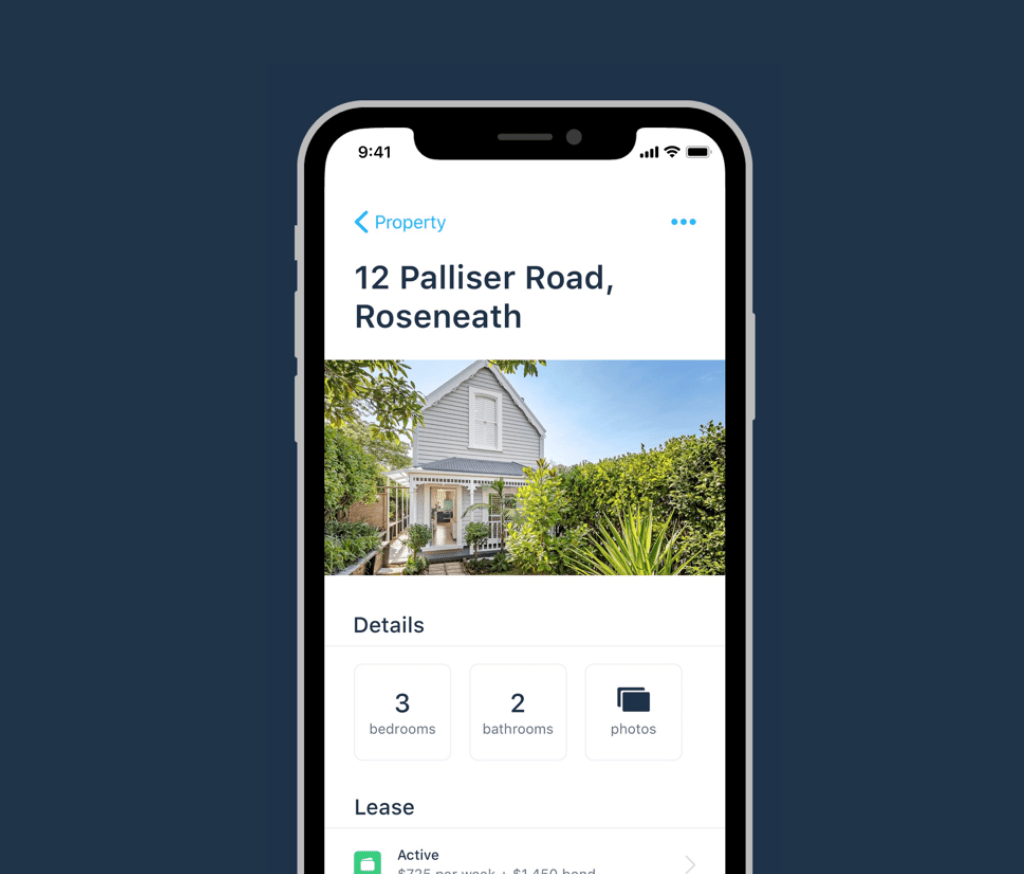 Proper Renting is an app that makes renting property a piece of cake. This app allows landlords to list their property on Trade Me for a small fee of $59 and allows them to organise viewing times, manage applications, and generate tenancy agreements from one place. Other features of this app that make the selection process simple and streamlined include the ability to:
group message viewing attendees
short-list stand-out tenants
send out and store pre-tenancy applications in the app
MyRent is an Proptech tool that allows landlords to complete multiple renting tasks in one place. This includes the ability to advertise your rental on Trade Me for only $85 and complete checks on prospective tenants as part of the vetting process. As MyRent is not an app, it is best accessed from a desktop computer and not a phone. You can check out the rest of their features here.
Conduct inspections
As many insurance companies require detailed records of inspections, it is a good idea to use an app to do this task.
This inspection app allows you to take and store inspection photos. These are time-stamped and categorised by date and property to make accessing information from inspections easy.
Track and collect rent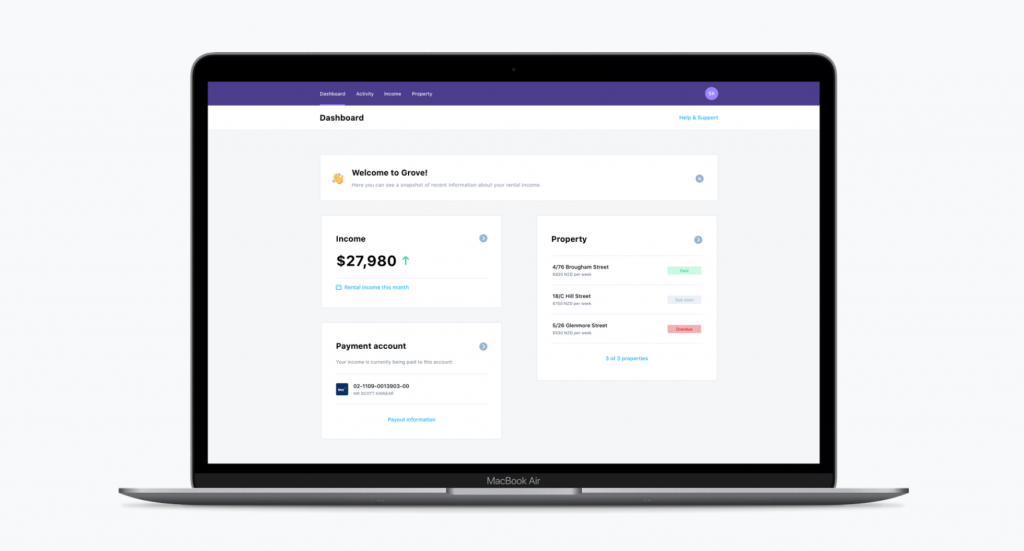 Grove is a new automated rent collection service for self-managing landlords. Using Grove, landlords get access to on-demand reporting and will be instantly notified if rent is or is not paid. This is really valuable for owners who rely on checking their bank statements as arrears can easily go unnoticed. With Grove, even if rent is late by 5 mins they let you know.
Other benefits include:
Digital receipts sent to tenants after every rent payment
A rent book that updates itself
Huge time-saver as its all automated (say bye to the manual spreadsheet)
Seek out tradespeople for repairs
If you are in need of a tradesperson to fix a repair or complete maintenance, there are ways around this that don't involve flicking through the Yellow Pages. Here is one popular Proptech option.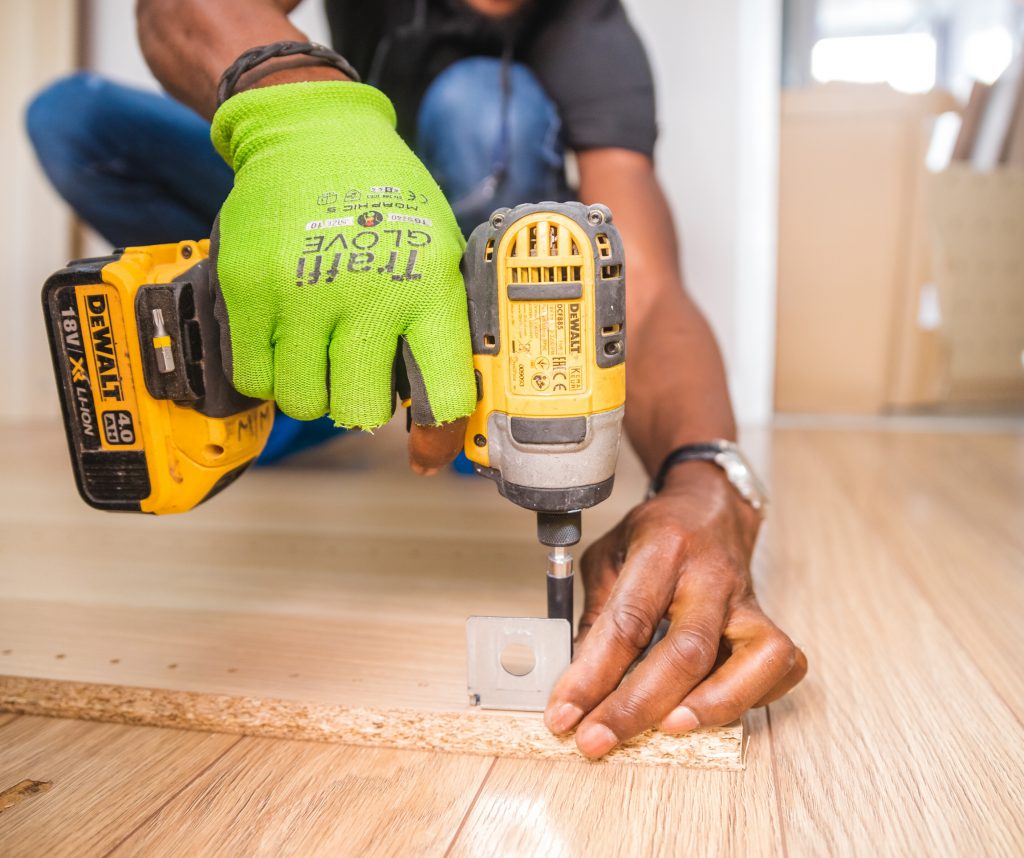 This app allows you to search for local tradespeople in your area. This includes builders, gib stoppers, roofers, and more. To find them you select the trade you require, view who is available in your area, and call or message them.
Get advice on home maintenance and renovations
Home maintenance is a hugely important part of your job as a landlord. Your property must be kept up to the healthy homes standards at a minimum. Every house has ongoing maintenance issues. It's also good to renovate once in a while.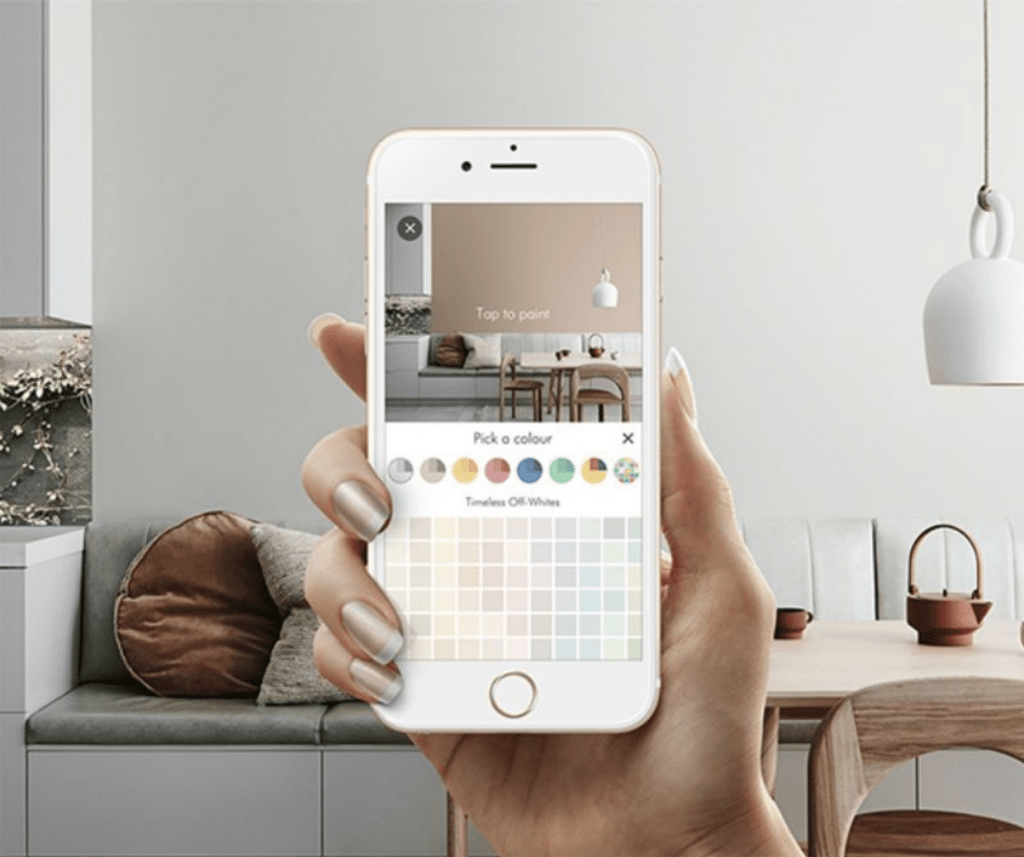 "The easiest way to visualise colour in your home." Plan your next renovation without leaving the house. Preview how a new paint job will look by taking a photo and choosing your colours from the Dulux palette using their app here.
This app allows you to shop for Bunnings products and create job lists. This makes calculating the cost of a rental repair easy and it lets you explore your options. Landlords can search for available stock at their Bunnings store and get access to special PowerPass prices.
This online tool is a quick quiz we have created on the Healthy Homes standards. All you have to do is answer questions about your property and you will get a final score. This score will give you a good indication of whether your rental is compliant. You can do the quiz here.